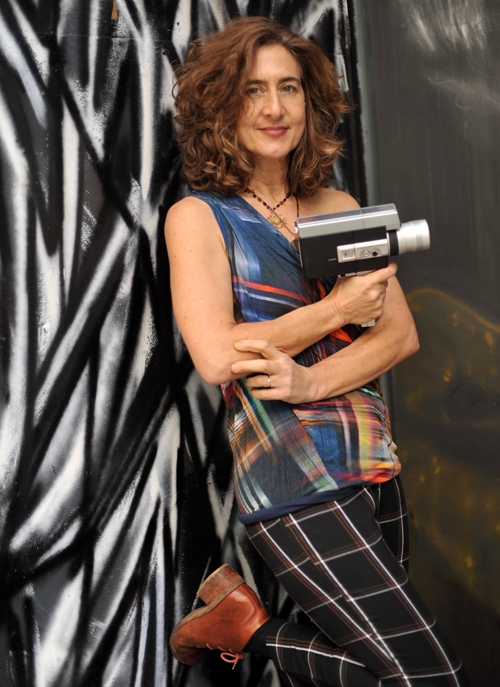 Award-winning director Varda Bar-Kar has directed over forty productions, including documentaries, episodic television, web series, short films, branded content, and viral videos. Varda was born in London, England, and had lived on three different continents by the time she was ten years old. Her international upbringing provides her with a truly global perspective. She is an activist filmmaker focusing her lens on meaningful stories exploring the breadth and diversity of the human condition. She faces society's challenges with an uplifting approach that speaks into possibility.
Varda developed her directing voice creating short films, including the festival-winning Window starring Louis Gossett, Jr. Window garnered the Crystal Heart Award at the Heartland Film Festival, screened at Cannes and aired across the United States on local affiliate stations including ABC, CBS, NBC, Fox, in honor of Black History Month.
Shoot Magazine selected Varda for their prestigious New Director Showcase; Lincoln Mercury's Rising Stars Campaign awarded her music video Race to the Sky the Grand Prize and aired it during the Grammy Awards. Varda was also selected to participate in Ryan Murphy's HALF Director Mentorship Program, and then directed for the hit FOX show 9-1-1.
Varda has just completed the two-year production of Fandango at the Wall an exuberant music documentary celebrating the lives and music of the masters a mystical three-hundred-year-old Mexican folk music tradition called son jarocho. The film follows the son jarocho masters to the United States-Mexico border where they join renowned New York Maestro Arturo O'Farrill and his Afro Latin Jazz Orchestra for a transformational music festival taking place on both sides of the border. Quincy Jones, Andrew Young, Carlos Santana, and Kabir Sehgal serve as the film's Executive Producers. It was funded in part by the Ford Foundation & Miranda Foundation. Sony music serves as the project's sales agent.
Varda's feature documentary Big Voice received the "Best Documentary Award" from the Heartland Film Festival, NewFilmmakers LA and The South Dakota Film Festival. Big Voice chronicles a challenging year in the life of a determined high school choir director and his most advanced ensemble. The documentary was picked up by Netflix, Hulu, & Amazon, and was broadcast on PBS winning a Bronze Telly Award.
Varda's viral videos have amassed tens of millions of views for non-profits including The Humane Farming Association, Feeding America, MZA Events, The Chopra Center, and Unify among others. YouTube honored Varda's viral video What Kind of Planet Are We On with their Most Innovative Non-profit Video Award and featured it on their homepage. What Kind of Planet Are We On was screened for the United States Congress as part of a campaign for Social Security equality for same-sex couples.
Varda is on the board of NFMLA and a member of the Directors Guild of America (DGA), the International Documentary Association & Film Fatales.